In this page you will find all the information you need about the Finswimming European Championships Senior 2019 that is going to be held in the city of Ioannina, Greece. Competitions will start on Thursday 27th June 2019, and will end on July 1st 2019.
‼️ MAIN FACTS
RESULTS OPEN WATER
RESULTS SESSION 8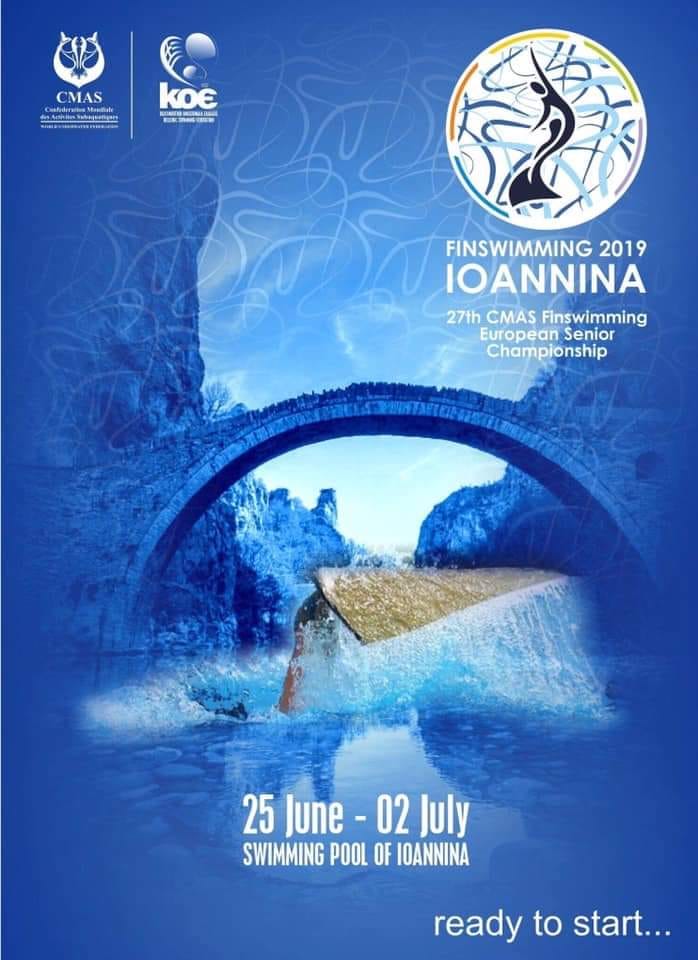 Nineteen (19) countries, with a total of 203 swimmers, participated in the 27th European Women's Swimming Swimming Championship, hosted in Ioannina from June 27th until July 1st. Most populous mission, France with 30 swimmers, followed by Ukraine with 27 and hostess Greece with 20. The 19 countries and their participations:
Lithuania 3
Ukraine 27
Slovakia 10
Russia 18
The matches will take place at the National Swimming Pool of Limnopoulas, where 16 new starters were placed with the funding of the Region of Epirus, with the PEAKI Administration thanks for their cooperation during the last 4 years.
The OPEN WATER (1/7) matches will be held in the lakeside area.
[wpdevart_countdown text_for_day="Days" text_for_hour="Hours" text_for_minut="Minutes" text_for_second="Seconds" countdown_end_type="date" end_date="25-06-2019 00:00″ start_time="1553519366″ end_time="0,1,1″ action_end_time="hide" content_position="center" top_ditance="10″ bottom_distance="10″ ][/wpdevart_countdown]
The competition will be held from june 25 to july 2 2019
[pdf-embedder url="https://www.finswimmer.com/wp-content/uploads/2019/03/IOANNINA2019.pdf"]
Coming soon more information at finswimmer.com
Help us! Send information and results about Finswimming events and championships!