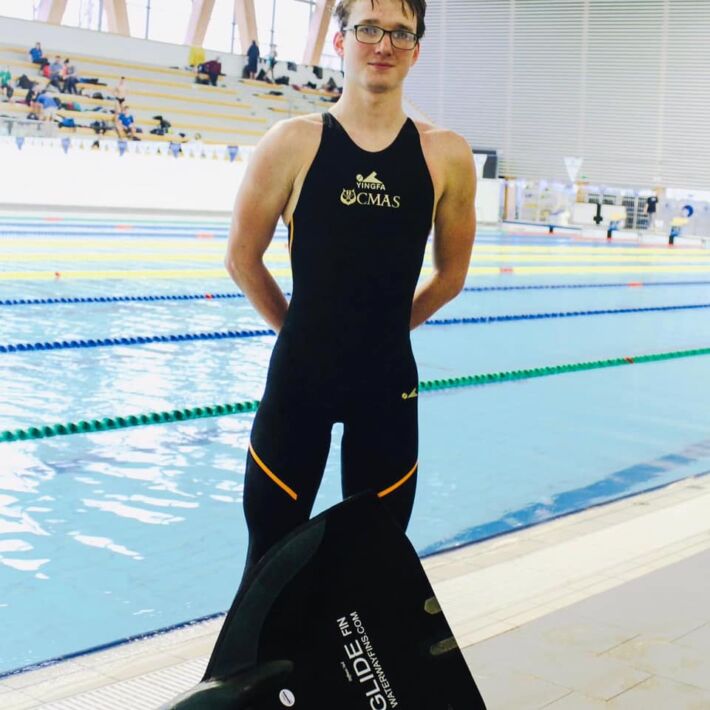 Kiss Nandor from Hungary set the New World Record on 400sf boys junior with the time of 2.58.70 during the Finswimming Junior World Championships 2021 in Italy! The previous one was set by 2:59.77 Adam Bukor from Slovakia SVK on 06/07/16 in Annemasse (FRA).
Nandor already in March, during the Round 3 of the CMAS Finswimming World Cup 2021, was able to swim 3.00.26.
CONGRATULATIONS!
Help us! Send information and results about Finswimming events and championships!