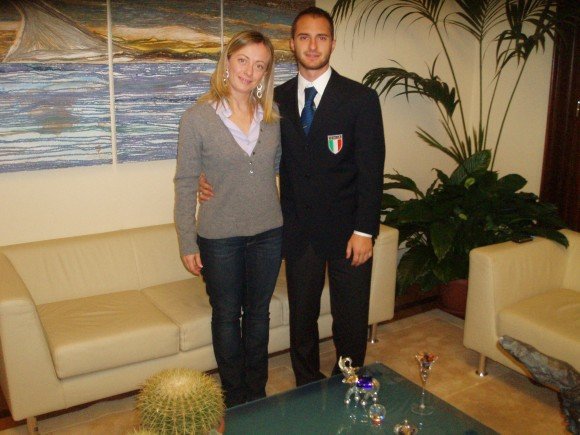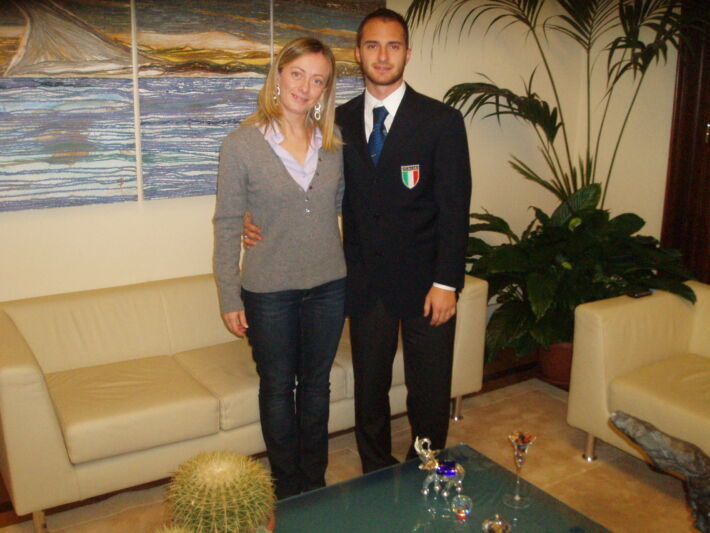 Importante appuntamento per il nostro Sport ieri pomeriggio. Il pluricampione del Mondo di Nuoto Pinnato Stefano Figini e il Presidente del settore Carlo Allegrini, accompagnati dall'Addetto Stampa federale Sergio Schiavone sono stati ricevuti a Palazzo Chigi dal Ministro della Gioventù On. Giorgia Meloni.
L'incontro, voluto dal Presidente Federale Ugo Claudio Matteoli, ha dato l'opportunità alla FIPSAS di far conoscere la propria realtà sportiva ed agonistica attraverso uno degli atleti italiani più titolati e rappresentativi dello Sport cosiddetto "minore", ma non per questo meno importante all'interno del CONI.
Al Ministro Meloni, l'incontro è servito, invece, per accendere i riflettori della politica e sottolineare gli esempi positivi che, come nel caso del giovane atleta Stefano Figini, possono contribuire a rimarcare che la gioventù italiana di oggi non è poi così "malata" come tanti indicano o fanno credere, e lo Sport è un ottimo modello da tenere in grande considerazione.
QUI LA NOTIZIA SUL PORTALE FIPSAS
Help us! Send information and results about Finswimming events and championships!