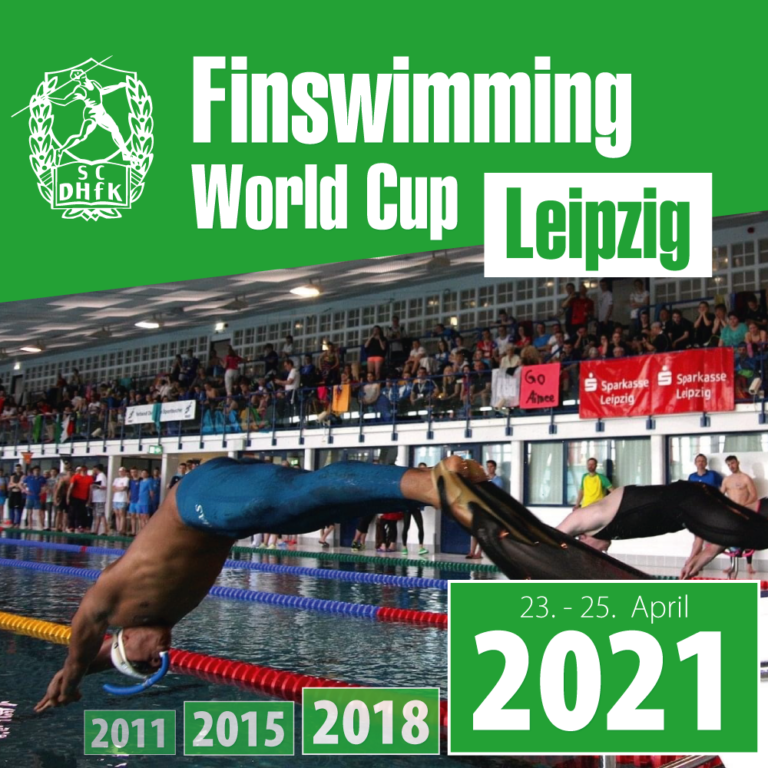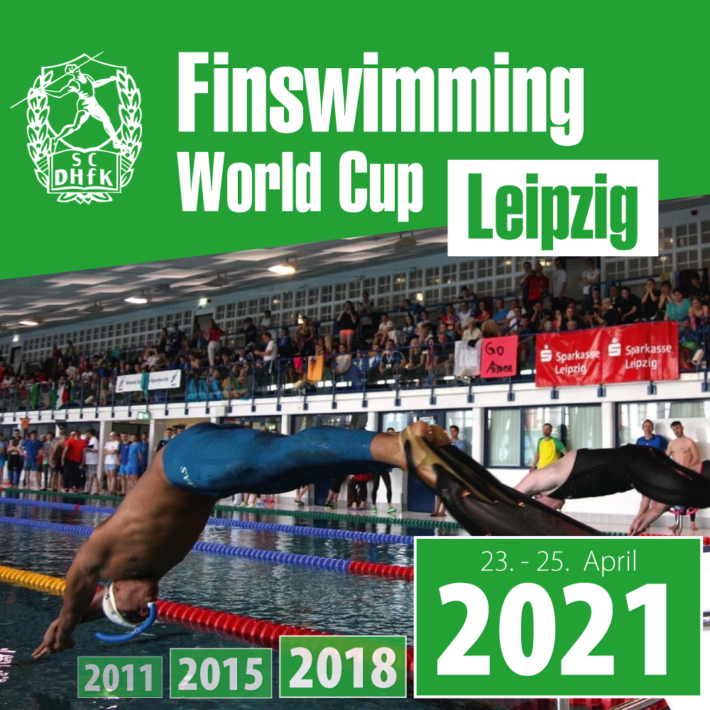 On April 23rd-25th 2021, if the COVID situation will get better, the CMAS Finswimming World Cup Round 4 2021 will take place in the city of Leipzig, Germany. This is the 4th time that Leipzig is hosting this confederal event, the previous one were 2011, 2025 and 2018.
For the moment the only channel in which you can find some information about this event is facebook at the following page:
https://www.facebook.com/fswcleipzig
The CMAS Web Site has a page about but it doesn't show any information
https://www.cmas.org/finswimming/23-25.04.2021-finswimming-world-cup-leipzig-germany
Obviously, as for the others events, before buying airplane tickets or booking hotels, please make sure that the competition will take place in the scheduled dates and place, contacting the organizers.
To check the official CMAS Finswimming calendar 2021 click here.
Help us! Send information and results about Finswimming events and championships!