The Egyptian Diving and Rescue Federation will be preparing for the events of the Republic FinSwimming Championships from March 16th until April 26th 2019 with short and long distances for the year 2019. More than 60 clubs representing the four branches of the federation (Cairo, Alexandria, Port Said and Ismailia) are represented by approximately 3500 finswimmers. The tournament is scheduled in 3 stages as follows:
First stage: Republic FinSwimming Championship fins short distances for the ages 15/17/19 years, at the swimming pool Club Smouha from 17 to 21 March 2019.
Place of the competition Stage 1: Swimming pool Olympic Center, Alexandria
FULL RESULTS FIRST STAGE (PDF)
Main Photo: MADE by KARIM MARIO
The second stage: Republic Swimming Championship fins short distances for the stages of the age 11/12/13 years, and the general men and women in ansat swimming pool stadium Cairo during the period from 23 to 27 March.
Stage 3: Republic Swimming Championship with long distances for the stages of the ages 15/17/19 years in Alexandria on 25 and 26 April next.
PAGE RESULTS CHAMPIONSHIP
Results by http://edlf-eg.org website in arabian (you can use google translator)
In the same context, the diving and rescue association headed by Sameh Al-Shazly is preparing to organize the 16th World Swimming Championships in short and long distances from 28 July to 4 August 2019, Sharm el-Sheikh.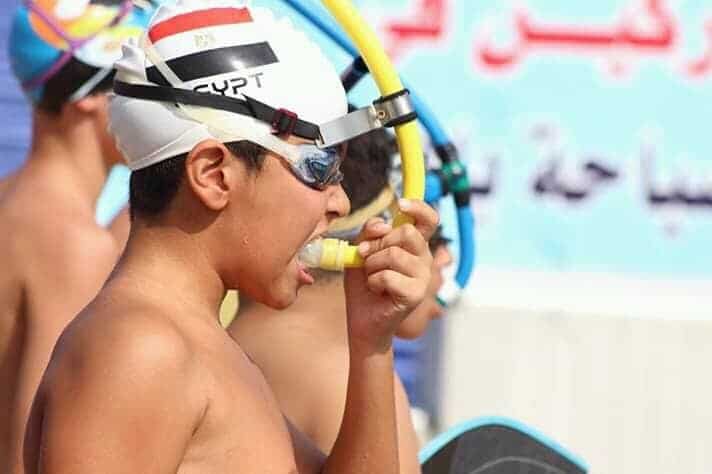 Help us! Send information and results about Finswimming events and championships!