It was the first time that a Finswimming Club from Hong Kong took part to an International Finswimming event like the CMAS World Cup Golden Final in Poland. It was a good experience for these 5 finswimmers from the Silvery Shark Sport Association leaded by the great Jimmy Chong!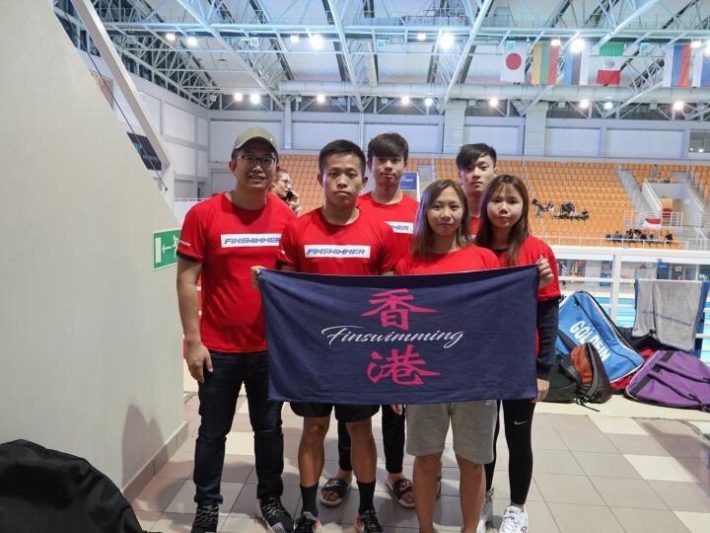 Athletes:
Chan Tsz Chung Stephen
Wong Hin Tsun
Yip Tsz Ngai
Lam Hoi Yi
Leung Chin Long
Coach:
Jimmy Chong
Help us! Send information and results about Finswimming events and championships!